Applying 2020 Interior Design Trends to Your Home
What we love about design is the fact that it is in a state of constant flux. What's trendy this year may fade into obscurity next year — only for us to see it become popular again at some point in the future. Like fashion, this industry is subject to movements that interact and influence one another. This means that when you're sitting down on your couch, you are sitting down on a piece of culture that has been influenced by many factors and ideas throughout the years.

And with 2020 right around the corner, let's take a look at the upcoming trends that you might want to apply to your home this coming year.

Sustainable Furniture



One of the biggest factors that will affect all industries in 2020 is the growing threat of climate change. Environmental experts detail to The Guardian that the adverse effects of the climate phenomenon are becoming more and more evident everyday through environmental catastrophes such as erratic weather conditions and the growing number of bushfires. Because of this, companies are beginning to buy into the idea of sustainability in the form of sustainable furniture.

These items range anywhere from furniture made out of repurposed milk bottles and liquid containers to tables made out of driftwood. Indeed, the possibilities are endless as nothing can get in the way of human imagination and ingenuity, and every upcycled object has its own unique story to tell. You can even take it a step further and try to DIY pieces from recycled material in your own home.

Exposed Pipes

[Sumana Club]

Sometimes, less is more. So why not add a little character to your bathroom interiors by opting to leave the piping exposed? In a feature about decorating with exposed pipes, interior designer Carla Muncaster notes that this technique will give your bathroom a bolder and more striking look as the pipes act as salient graphic patterns against your walls. Essentially, you'll just be stripping your bathroom down to its basics as the shower pipes, sink pipes, and toilet pipes will run across your bathroom uncovered.

Although, there are some precautions you should take before renovating your bathroom. With more than 652,000 claims handled in 2018, HomeServe notes that noisy boilers and pesky leaks are common nuisances and are often unexpected. This is why it's crucial to get your plumbing system checked for any issues, as it could lead to some very unwanted expenses down the line. You'll also want to clear your bathroom pipes with professionals to see if you can leave them exposed without causing any complications to your plumbing system.

Japandi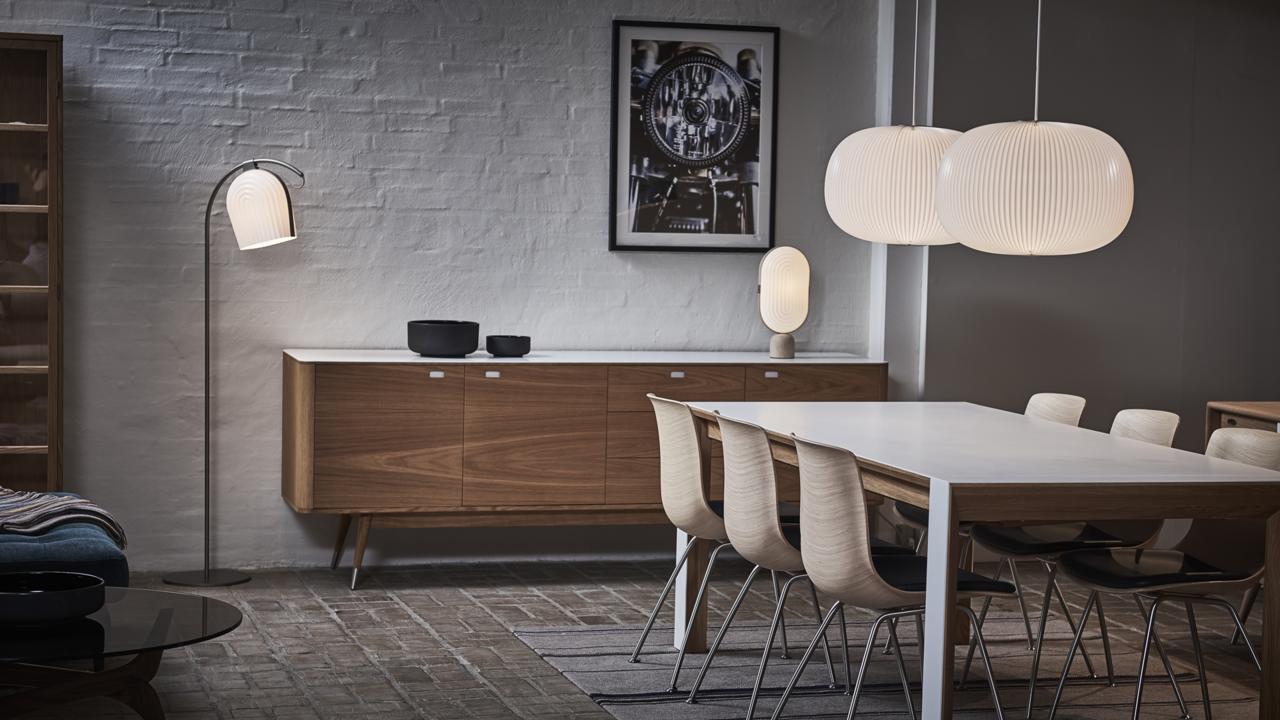 [BBC]

While there are thousands of kilometres between Scandinavia and Japan, the two cultures actually have a lot in common. The BBC details that Japan and Scandinavia's shared love for simplicity, functionality, and the use of natural materials have birthed a new style known as Japandi. This new style has quickly gained popularity and has manifested in homes all over the world through pieces that emphasise clean lines, make use of both light and dark natural wood, and put functionality at the centre of the designs.

Another key aspect of this style is the renewed focus on craftsmanship, a rarity in a world that has gotten used to the consumerist mindset of using items and then throwing them away. These are quality products that are crafted with function and longevity in mind, as well as the needs of its users. As we discussed in our blog post on 'We Make Our Own', craftsmanship doesn't settle for what's already out there. Rather, it leans on years of experience to innovate and create bespoke pieces for its users' benefit.
0 comments